Know the Signs of Dehydration Before It Becomes a Health Issue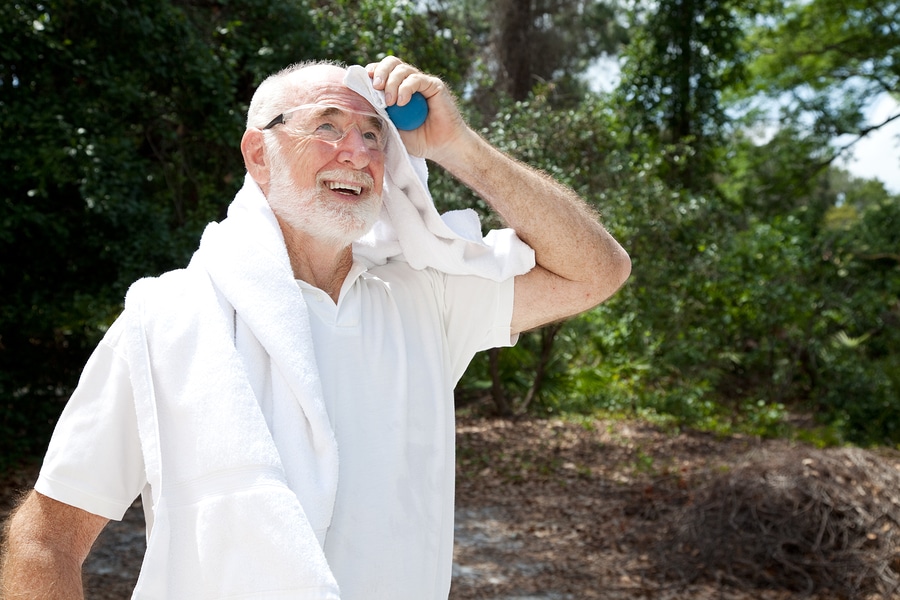 Dehydration affects all ages. But, older adults have a higher risk as they don't always feel the same sensations of thirst that younger people do. Health issues may require careful management of fluids to avoid strain on the heart or kidneys.
After the age of 60, your body also contains less water than it did when you were younger. Age heightens the risk for dehydration, as you are already dehydrated when you finally realize you're thirsty. This is why it's important to monitor your parents' fluid intake and know the signs of dehydration in the elderly.
Signs of Dehydration in the Elderly
Some of the key signs of dehydration in the elderly include dizziness, dry mouth, fatigue, and muscle cramps. These are the earliest signs. If your parents don't take action, the symptoms can advance to a rapid heart rate, confusion, and difficulty with balance and ambulation.
Sometimes, the signs of dehydration mimic other health issues, which makes it hard to decide. Your mom may have Alzheimer's, so the confusion is normal for her. You have to pay close attention to her water intake for this reason.
Making Water Appealing
Your mom doesn't like to drink water. There are ways to make it more appealing. It doesn't matter if the water is mixed with other ingredients. You just want her getting water in some way.
Add a slice of her favorite fruit. Frozen fruit also adds flavor. If she loves oranges, squeeze a slice of orange into her ice water. Strawberries, mango, lemon, lime, and cherries are all antioxidant-rich, flavorful fruits that enhance her water.
Your dad still won't drink water. Make an herbal iced tea with lemon balm, mint leaves, etc. Herbal iced tea helps him avoid caffeine while getting plenty of water.
Lemonades made with fresh fruit are also helpful. Watermelon contains a lot of water. Blend water, lemon, honey, and watermelon cubes to make a refreshing watermelon lemonade.
Do Your Parents Need Daily Assistance?
Elder care services are one way to make sure your parents drink enough. Caregivers can provide them with the amount of water they need each hour. If they take pills for water retention, caregivers offer medication reminders, too.
With elder care aides helping out, you know your parents have someone making sure they follow their doctor's orders. If they do seem to be dehydrated, you have someone with them to call the doctor and determine if they should be seen.
If you or an aging loved one is considering elder care in Brentwood, CA, please contact the caring staff at Provident Care Home Care today at (209) 578-1210.
Latest posts by providentcarehomecareca
(see all)