Provident Care Home Care provides a broad range of specialized home care services. Our care team has the expertise and experience in assisting families dealing with memory loss issues, hospice care and other conditions that require more intensive one-on-one assistance.
In-home care services for seniors, home help for the elderly, home caregiver services - whatever you call it, in-home care can help seniors age in place without needing to go to a nursing home or causing their primary caregiver to suffer from burnout.
What is in-home care? What's the difference between home care and home health care? What services are offered by in-home care organizations? How much does in-home care cost? Does Medicare pay for in-home care? How do I find the right home care company?
Here's what you need to know about in-home care.
What Are the Levels of Senior Care?
There are 6 general levels of senior care:
In-home care allows seniors to stay in their homes while caregivers come to help them with their needs.
Adult daycare is a facility that provides care and activities during the day (usually when a primary caregiver is working) but does not have beds for overnight stays.
Respite care is temporary care provided when the primary caregiver needs a break. Respite care may be provided at home or in a facility.
Assisted living facilities allow seniors to live independently at the facility while receiving assistance with activities of daily living.
Memory care facilities are designed specifically for people with Alzheimer's or other forms of dementia.
Nursing homes provide around-the-clock care and are the most expensive type of senior care.
"Home care is care that allows a person with special needs to stay in their home. It might be for people who are getting older (aging in place). It could also be for people who are chronically ill, recovering from surgery, or have a disability."
-According to Medline Plus [1]:
How In-Home Care Services Help You Age in Place
In-home care services for seniors may include things like:
Personal care, like help with dressing, toileting, bathing, or grooming
Cooking for you or bringing meals to you
Household chores, like laundry and other light housekeeping
Money management, like making sure your bills are paid on time
Health care such as wound care, injections, physical therapy, and speech therapy
In-home care services are designed to handle things you or your loved one can no longer do alone. With that assistance, you can stay in your home longer without the stress or expense of moving to an assisted living facility or nursing home.
Let's Get Started!
Get help with info & pricing
Providing exceptional In-Home Care for seniors and families in Modesto, Stockton, Antioch, Walnut Creek and surrounding areas.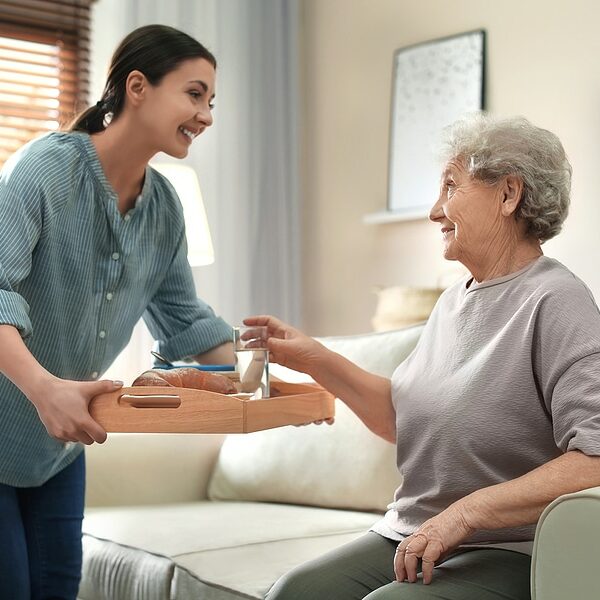 Home Health Vs. Home Care: What's the Difference?
Although the terms "home health" and "home care" sound similar, they actually provide very different types and levels of care.
Home health care involves clinical, medical care provided in the home, usually prescribed by a doctor. Examples of home health care services include:
Physical and occupational therapy
Wound care
Medical tests
Injections or other medication administration
Health status monitoring
Home care involves nonmedical assistance, such as:
Companionship
Meal planning, preparation, or delivery
Transportation to appointments or running errands
Assistance with activities of daily living (ADLs) such as bathing, dressing, and grooming
Laundry, organizing, and light cleaning
Help managing finances or writing checks
Medication reminders
-Anybody who needs a little extra help could benefit from in-home care.
How Much Does In-Home Care Cost?
The costs of in-home care vary widely depending on the type of care you need and where you live. The national monthly median costs based on 44 hours per week of care is $4,481 for homemaker services and $4.576 for home health aides [2].
You typically pay by the hour for in-home care. The average hourly rate for a home health aide is $24 nationally. Here are a few state examples (keep in mind that rates will vary throughout the state):
Alabama: $18
Alaska: $28.04
California: $29
Colorado: $28
Hawaii: $30
Illinois: $25.50
Louisiana: $17
New York State: $26
Texas: $22
Does Medicare Pay for In-Home Care?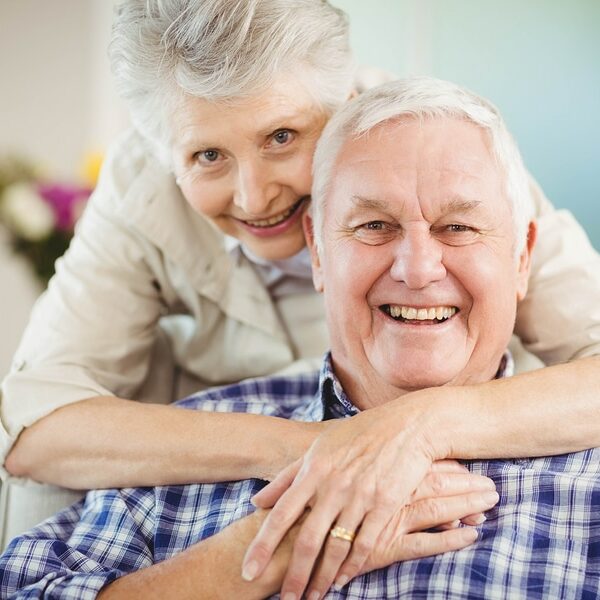 Medicare pays for some home health services in certain situations. You must be homebound, getting services under a care plan created and reviewed by a doctor, and need physical therapy, occupational therapy, or speech-language pathology [3].
Medicare Advantage plans from private insurance companies may cover some in-home care costs. You should check your plan details to find out what's covered.
Who Can Benefit from In-Home Care?
Anybody who needs a little extra help could benefit from in-home care. Whether you or your loved one need companionship, help with light housekeeping, assistance with activities of daily living, or other non-medical care, in-home care can help.
In fact, companionship alone is an excellent reason to pay for in-home care services.
"There is strong evidence that many adults aged 50 and older are socially isolated or lonely in ways that put their health at risk. Recent studies found that…Social isolation significantly increased a person's risk of premature death from all causes, a risk that may rival those of smoking, obesity, and physical inactivity."
-According to the Centers for Disease Control and Prevention (CDC) [4]:
Let's Get Started!
Get help with info & pricing
How Do I Know if My Loved One Needs In-Home Care?
If you suspect your loved one needs home assistance for the elderly, they likely do. If you don't want to rely strictly on your gut feeling, here are some signs you should look out for:
Problems driving
Poor personal hygiene
A cluttered home
Confusion
Extreme weight changes
Trouble managing medications or following doctor's orders
Falls
Problems with mobility
Missed appointments
Loneliness
Tips on Finding the Right In-Home Care Services for You
Here are some questions you should ask as you are looking for the right senior home care services for you or your loved one [5]:
Is agency licensed?
What type of employee screening does the agency do? Can the agency provide references for themselves and their caregivers?
Are the caregivers accredited, licensed, and insured?
How does the agency train and monitor caregivers?
Will the agency fees be covered by Medicare or health insurance?
How does the agency handle expenses and billing?
Will you receeive a written care plan before service begins?
What procedures are in place for emergencies?
When can services begin?
Let us help you find the perfect at-home senior services for you or your loved one. Contact us today to learn more.
Medline Plus, Home Care Services, https://medlineplus.gov/homecareservices.html
Genworth, Cost of Care Survey, https://www.genworth.com/aging-and-you/finances/cost-of-care.html
Medicare, Home Health Services, https://www.medicare.gov/coverage/home-health-services
Centers for Disease Control and Prevention, Loneliness and Social Isolation Linked to Serious Health Conditions, https://www.cdc.gov/aging/publications/features/lonely-older-adults.html
Mayo Clinic, Home Care Services: Questions to Ask: https://www.mayoclinic.org/healthy-lifestyle/healthy-aging/in-depth/home-care-services/art-20044609