Fun Movies to Watch with Seniors and Kids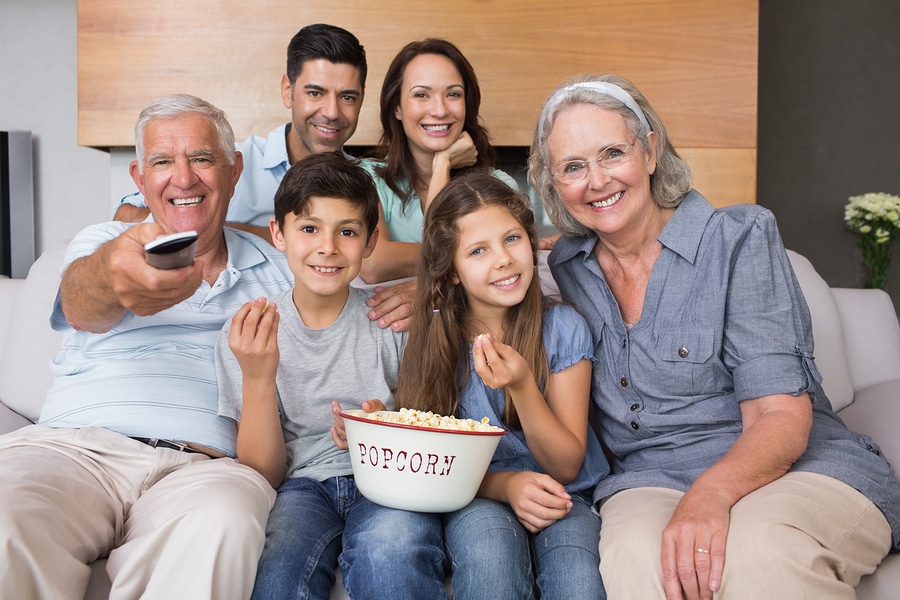 Family nights are important to invite seniors to. However, it can be hard to find something fun for the whole family to do. A six-year-old may not find grandma's or grandpa's puzzles interesting. Luckily, there are tons of family-friendly movies that your senior is sure to love. If your parents have an elder care provider, they can join in on the fun, ensuring the senior is comfortable and safe while attending to the kids.
Having an elder care provider help with your senior can be one of the best ways to take the stress off a family while still allowing the senior to do activities to stay happy. If the senior wishes to host, the caregiver can help them set up the living room or space to hold everyone and make it easier for the senior to move around.
Elder care can help a senior go to the grocery store and prepare snacks for the family. On the other hand, they can also help assist the senior to the family's home and provide a way to get to and from the planned activity. This can be a huge help when the grandkids are small, and the senior is much older. Having an elder care provider helps out the senior and takes the pressure off of the kids and grandkids.
The Best Movies for Seniors and Kids
Picking a movie for the whole family doesn't have to be hard. Kids want to see their grandparents, and the truth is any kind of quality time is great for a senior. Disney Plus can be a great tool to utilize during family movie nights. Here are a few movies that kids and grandparents will love to watch together during family movie night.
The Goonies
This movie is a classic, and chances are you watched it as a kid with your parents. Bring it back by having the grandparents and grandkids watch it together. This is sure to be a winner for the whole family, including the seniors!
The Little Rascals
Chances are, most of the youngest generation has never seen or heard of this movie. This is a fun movie about kids that a senior is sure to love, and kids might even have fun with this one too.
Princess Bride
If you have older kids that want to spend time with their loved seniors. It has romance, action, and a grandparent who is reading to their grandkid! What's not to love about this amazing movie?
Princess and The Frog
Looking for a newer movie to show your mom or dad? The kids will love this classic fairytale movie, and you know the seniors will have heard of the original story. This is a fun twist to a classic fairytale, and best of all, there is tons of music in this movie.
If you still can't pick a movie, ask the senior. They may have a favorite movie they want to watch or something they want their grandkids to see. It's time to pop some popcorn and invite your loved one over for a movie night with the grandkids.
If you or an aging loved one is considering elder care in Turlock, CA, please contact the caring staff at Provident Care Home Care today at (209) 578-1210.
Latest posts by providentcarehomecareca
(see all)