Home Care Helps Family Caregivers, Too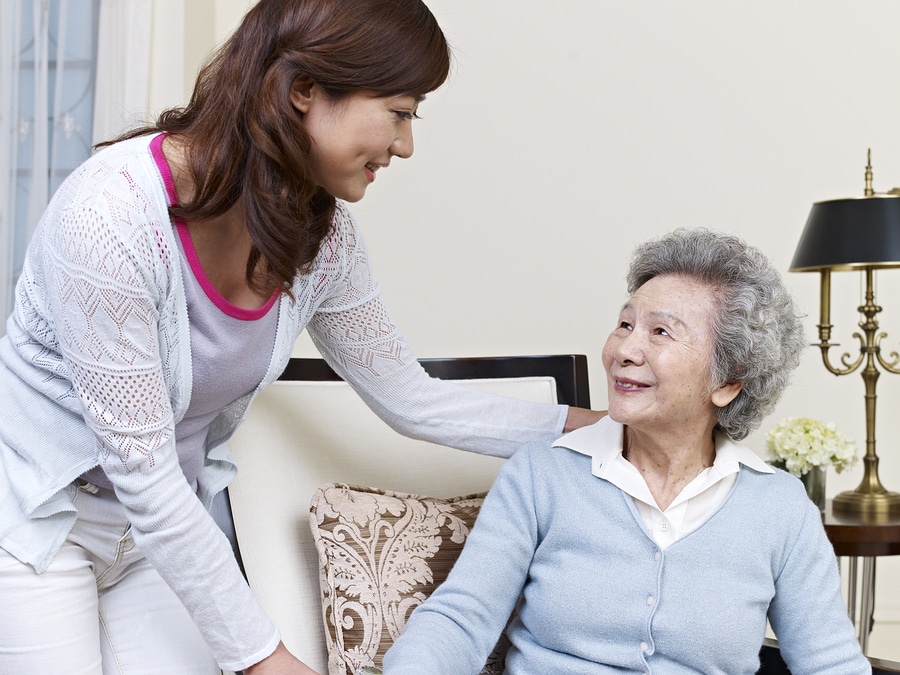 There's a lot of pressure on caregivers who take care of aging parents, especially if their parents have Alzheimer's or Parkinson's or limited mobility that can make caring for them even more of a challenge. Taking care of an elderly parent is difficult physically and emotionally, which puts caregivers at risk for caregiver burnout. Home care providers can share the responsibility of caring for your parent and give you some time off while making sure that your parent is safe and is getting the quality care they deserve.
Everyone needs a break, but caregivers are often hesitant to take any time for themselves. They feel pressure from society and other family members to devote themselves to caring for a parent. But you're not any less caring if you have a senior care provider come in a couple of days each week. A caregiver can take care of your senior parent so that you can do the things you need to do or take some time for yourself. Caregivers often neglect their own needs until they end up on the edge of a breakdown. Taking the time to get your hair cut, shop, have lunch with friends, or just go home and take a long nap is ultimately going to help your parent. You can't take care of anyone else if you're not taking care of yourself. Without that break you are increasing your risk of caregiver burnout.
Caregiver Burnout is Real
Caregiver burnout happens when you reach the end of your rope physically and emotionally and you feel like you just can't do it all anymore. Dealing with the healthcare system and insurance companies as well as the day-to-day reality of caring for an aging or sick loved one can push anyone to the edge of a breakdown. But with help from a home care aide you can avoid caregiver burnout. Some of the signs of caregiver burnout that you should watch out for include:
Extreme fatigue
Feeling like you want to withdraw from the world
Depression
Anxiety
Fatigue
Avoidance of family and friends
Avoidance of social activities
Irritability
Changes in appetite or weight
Sleeping too much or not sleeping at all
If you are experiencing any of these symptoms you may be heading for caregiver burnout but it's not too late. Sharing your caregiving responsibilities with a highly trained and experienced home health aide will help you get out from under the pressures of caregiving. You can relax knowing that your parent is being well cared for.
When you have an aging parent with a progressive disease like dementia or Parkinson's things are only going to get tougher as the disease progresses. Caring for an elderly parent is a marathon, not a sprint. And just like a top level athlete you need to take care of yourself to make sure that you're able to handle the stresses that are coming. Home care providers are the support team that has your back so that you can go the distance with your senior parent.

Sources:
https://my.clevelandclinic.org/health/diseases/9225-caregiver-burnout
If you or an aging loved-one is considering home care in Modesto, CA, please contact the caring staff at Provident Care Home Care today at (209) 578-1210.
Latest posts by providentcarehomecareca
(see all)