Four Steps to Healthy Feet for Your Senior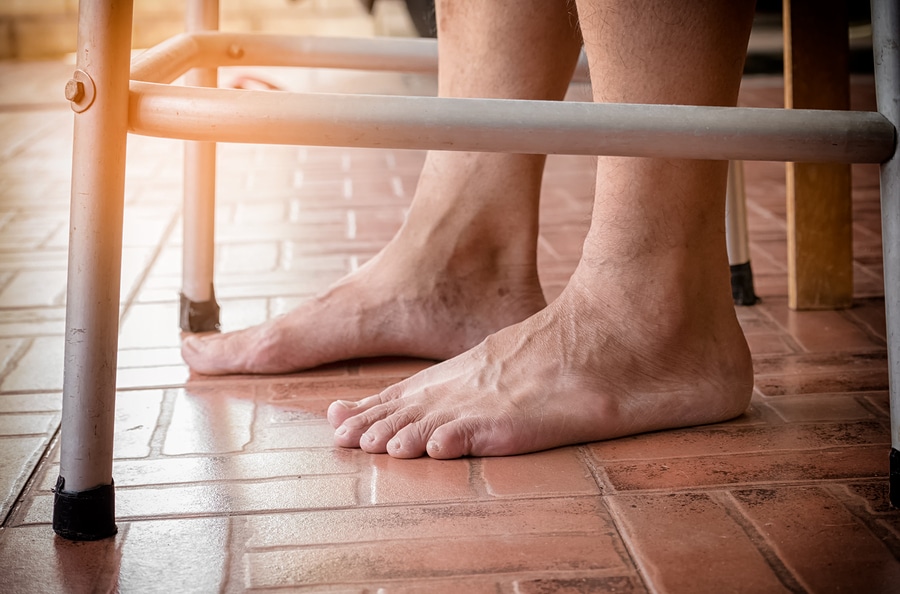 Healthy feet mean more for your elderly family member than most people typically think. Your senior's feet enable her to stay as mobile as possible, which is important when she wants to age in place and maintain her independence for as long as she can. These tips can help you to make that easier for her.
Assess Your Senior's Foot Issues and Talk to a Podiatrist
Your senior's primary care physician likely isn't thinking much about her feet unless she expresses an issue with them. And most people tend to ignore issues with their feet in hopes that rest will help or that the problem will just go away. Setting up an appointment with a foot specialist, in particular a podiatrist, can help to ensure that you and your senior understand exactly what's going on with her feet.
Make Sure Her Shoes Fit Her Properly
One of the things a podiatrist will help your elderly family member to determine is whether her shoes are the right size and style for her. If your elderly family member's shoes aren't the right fit for her, that can create or exacerbate foot issues and that's something you want to avoid. Get your senior's feet measured, and make sure you use that information going forward.
Put Together a Foot Care Plan
Your senior's feet need plenty of regular care, and that might be more difficult for her now than it was in the past. Regular nail trims as well as watching for issues like dry, cracked skin, ingrown toenails, and other issues is really important. Elderly care providers can help your senior with these and other personal care tasks that may be getting more complicated for her to handle alone.
Look at Other Ways to Make Life Easier for Your Senior's Feet
What else might make your senior's foot issues easier to manage? For instance, if your elderly family member is a few pounds heavier than usual, that can add stress to her feet and make walking more difficult. Orthotic inserts can help to make shoes more comfortable, whether your senior needs more padding or sturdier arch supports. All of these small changes can make a big difference in foot health.
Taking care of your senior's feet is a lot more important for her independence and her overall health than she might think. Making sure that she's got everything she needs in order to keep her feet healthy makes that job easier.
If you or an aging loved-one is considering elderly care in Manteca, CA, please contact the caring staff at Provident Care Home Care today at (209) 578-1210.
Latest posts by providentcarehomecareca
(see all)