Common Nail Problems in the Elderly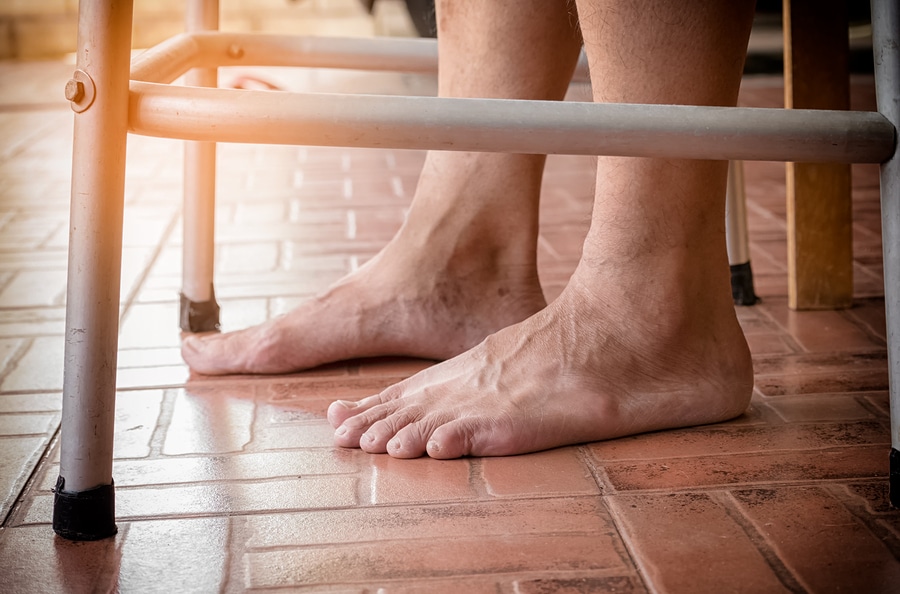 Looking at your parent's toes may not be something you make a habit of. But like all parts of the body, your parent's toenails may have started to change in appearance and growth. Many of the changes are simply aesthetic and nothing that a little of layer of nail polish can cover or a good pedicure can take care of. But sometimes the changes can cause pain or even be indicators or something more serious going on in your parent's health so it's important to have regular toenail check ups.
Also, worthy to note: your parent may not be able to check her own toenails. Whether it's due to excess weight or loss of flexibility, your parent's ability to bend over and closely examine or take care of her toenails may be limited or nearly impossible. For these reasons, it's important to ask that either your senior care provider help with nail checkups or you can perform them yourself. Your parent may be a bit embarrassed about the state of her toenails but assure her, you're only looking out for her health and comfort. When you check out her toenails, here are common things to look for
Thickened toenails
It's not uncommon for toenails to get thicker the older a person gets. This can make trimming them difficult, especially if your parent has flexibility issues that prevent her from bending over easily. Purchase a clipper for thick toenails and ask your senior care provider to help keep toenails trimmed, making sure to not cut them too short.
Toenails that curve in
Some seniors start to see their toenails curve in more, almost creating a horseshoe shape when looked at from straight on. Years of tight shoes and poor circulation may be the cause. Toenails that curve in too much can lead to painful ingrown toenails so try to keep them trimmed regularly.
Split toenails
Toenails can become easily damaged by too much pressure and may actually split down the middle, exposing the sensitive skin underneath. If it causes discomfort and cannot be relieved by simple bandaging, a split nail may warrant a trip to the doctor for repair.
Discolored toenails
Nails change in color as a person ages. You or your senior care provider may have noticed your parent's toenails seem to be naturally yellow or gray, which is perfectly normal. If you see a white or yellow area formed under the nail, a fungal infection might have taken root there. Topical and oral fungal infection remedies can be purchased from your local pharmacy for easy treatment if the looks of it bother your parent. One thing important for you and your senior care provider to know is if you see dark stripes on your parent's toes, you should bring her in for evaluation as soon as you can. It may be an indicator of melanoma.
Most toenail issues can be easily addressed. Toenail (and fingernail) growth slows as a person ages so many remedies take a bit longer than when the person was younger, but it also means you won't need to worry about trimming and maintaining the nails nearly as often as well.
If you or an aging loved-one is considering senior care in Manteca, CA, please contact the caring staff at Provident Care Home Care today at (209) 578-1210.
Latest posts by providentcarehomecareca
(see all)