What Vitamins and Minerals Are Important for the Elderly?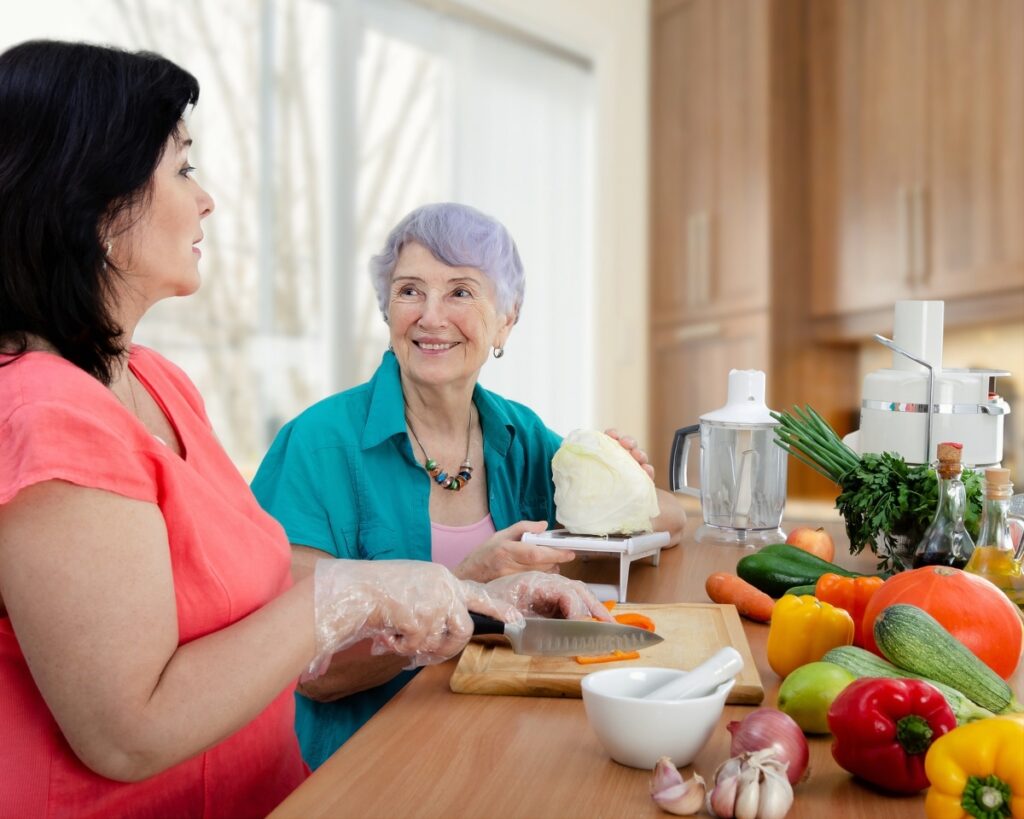 Among the issues with aging are common chronic health conditions like arthritis and osteoporosis. When your mom and dad eat the proper nutrients and make sure they're getting enough essential vitamins and minerals, they can improve their health.
Calcium/Vitamin D
Vitamin D and calcium help with strong bones and teeth. If your parents aren't getting enough, they increase the risk of fracturing a bone during a fall or developing osteoporosis. While you can get vitamin D from the sun, many people don't spend enough time in the sun to absorb enough. Plus, some areas don't see as much sun in the winter.
Calcium and vitamin D are found in dairy products and enriched foods like fruit juices and breakfast cereals. There are also vitamin supplements that your parents' doctor may recommend.
Folate
Folate has a vital role in the development of red blood cells and cell function and growth. It's found in vegetables like peas, spinach, and kale. It's also found in citrus fruits, bananas, and melons.
Your parents need it because the levels of homocysteine increase as you age. When these levels are too high, it increases the risk of cardiovascular disease. Folate helps lower the levels of homocysteine.
Potassium
Potassium is essential for lowering the risk of high blood pressure and keeping the heart healthy. It helps with muscle function. Low potassium levels can make your parents feel weak, cause the muscles to twitch, or lead to abnormal heart rhythms.
There are also issues of potassium levels are too high. Doctors may want to check your parents' potassium levels to ensure they're correct. Most people get enough potassium through the foods they eat. Orange juice, seafood, and potatoes are a good source of potassium.
Vitamin B12
After the age of 50, your mom and dad may not be absorbing as much vitamin B12 as they used to. As this vitamin is needed for brain, nerve, and blood cell function, it's important to get enough.
Some research shows that too little vitamin B12 may increase the risk of developing macular degeneration. Supplements may be recommended, but your parents can also get vitamin D in lean meats, seafood, and forfeited cereals.
Is It Time for Senior Care Services?
Most senior citizens get the proper nutrients in the foods they eat. If there are suspicions that they are dealing with malnutrition, doctors will advise them on the changes that must be made. Be sure you understand what foods your parents should and shouldn't eat and help them make healthy meal and snack choices.
It's often a good idea to hire senior care to help your parents with meal preparation if malnutrition is an issue. Caregivers can help them plan and prepare meals that meet their nutritional needs. Call a senior care agency to get started.
Sources:
https://www.health.harvard.edu/newsletter_article/In-the-journals-B-vitamins-may-protect-against-macular-degeneration
If you or an aging loved-one is considering senior care in Concord, CA, please contact the caring staff at Provident Care Home Care today at (209) 578-1210.
Latest posts by providentcarehomecareca
(see all)