What Can Your Kids and Parents Do Together on Join Hands Day?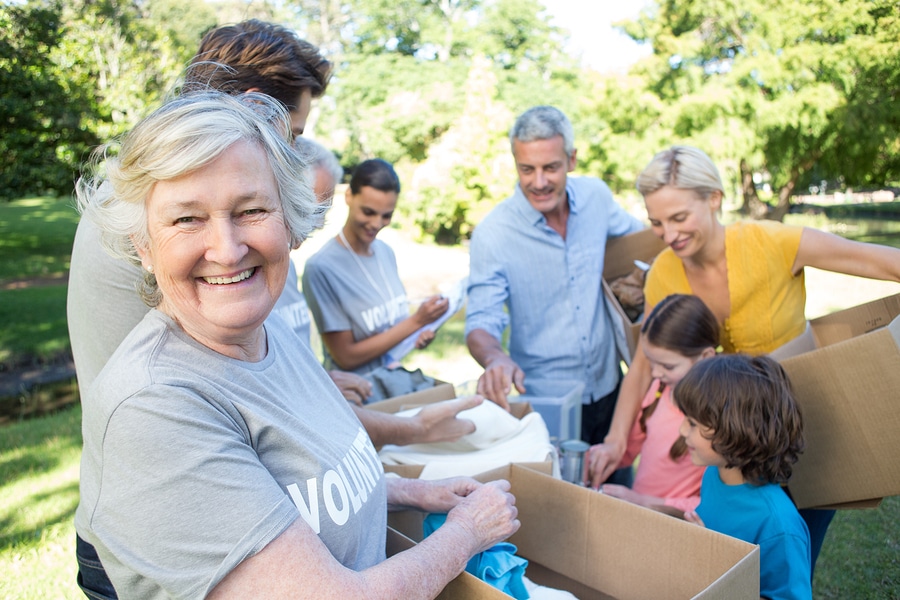 On the first Saturday of May, adults and children are encouraged to get together and volunteer. Join Hands Day was established by the American Fraternal Alliance and Points of Light Foundation in order to help develop generational bonds while also benefiting society.
What volunteering events can your parents and children do together? They have many options, but these are some of the popular ones.
Green Up Day
The beginning of May also marks Green Up Day. On that day, people are encouraged to pick up trash bags at their local town or city clerk's office. Fill the green bags with the trash you find on the side of the road, in waterways, or in ditches in your town.
Depending on your area's policies, you might leave the full bag of trash on the side of the road. Many towns and cities send out people to pick them up and bring them to the local waste facility. If not, you'll take them to the trash facility for free drop-off.
If your children and parents decide this sounds like a good project for the day, they should wear gloves and watch for broken glass and needles. They need to use care while cleaning the environment.
Bake Cupcakes, Brownies, or Cookies
Bake treats for the local fire department. Your mom and dad can help the kids measure ingredients, mix them, and spoon batter or dough onto trays or into pans.
Once baked and decorated, drop them off at a local fire station. The firefighters will love having homemade goods to snack on in between calls.
Help Out a Local Food Bank
Food banks are always in need of donations. Have your parents and children shop for foods that are in high demand. Flour, oils, shelf-stable milk, juices, and pasta are all excellent ideas to start with. An elder care provider can help your senior parent gather food donations and assist them in dropping them off.
If the local food banks accept fresh produce, your parents and children can start a garden together. As crops are ready, half of the food can get donated to the food shelf.
Who spends time with your mom and dad when you live too far away to visit more than once or twice a year? Are you too busy with work and personal responsibilities to stop by more than once every couple of weeks? It's okay. Elder care aides offer companionship services that help your parents remain social.
They'll have caregivers stopping by for socialization. If they need help with daily chores, that's possible. Medication reminders, transportation, and meal preparation are other popular elder care services.
If you or an aging loved-one is considering elder care in Manteca, CA, please contact the caring staff at Provident Care Home Care today at (209) 578-1210.
Latest posts by providentcarehomecareca
(see all)