What Are Some Ways to Offer Pain Relief for Your Senior?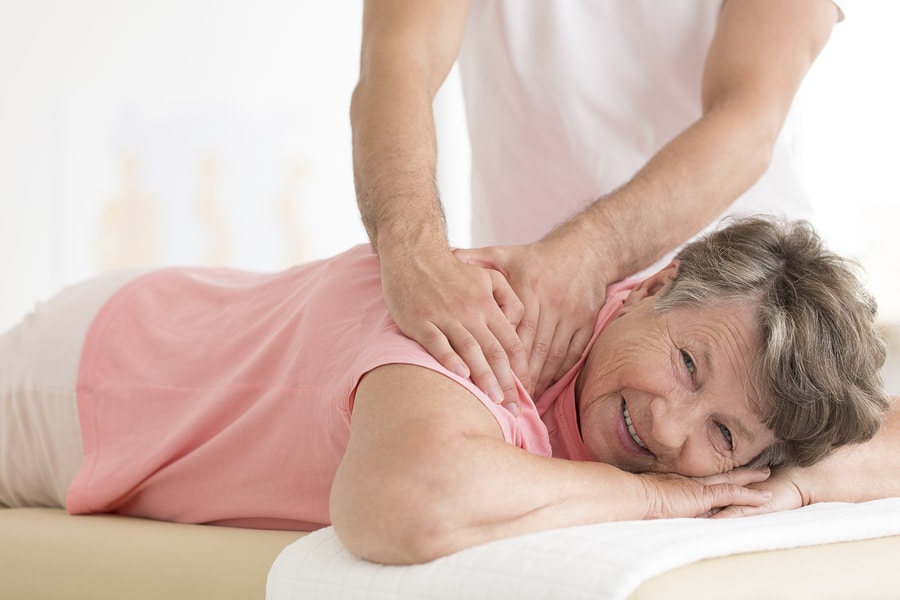 Managing pain on a regular basis can help your elderly family member to have better moods, to keep her appetite, and even to sleep better. These ideas might be worth adding to her toolkit so that your elderly family member has as many options as possible.
Changing Positions
If your elderly family member has been sitting or lying in one position for a while, it's a good idea to help her to shift that position. This is often a big issue for people who are confined to bed or to a chair during the day. It can help your senior to have elder care providers available to assist with position changes, especially if you're not able to be with her during the day.
Using Cushions
Sometimes adding a cushion to a favorite chair can make it a lot more comfortable and can relieve a great deal of pressure. Cushions can also help your senior when she's changing positions. Often the new position isn't as comfortable at first but using a cushion or blanket to prop your senior in that position can make a difference.
Offer Distractions
Distractions don't make pain go away, but they may be able to help your senior to distance herself from the discomfort if you've tried a variety of other techniques. Find a favorite book or movie or engage in a craft or some other activity. These ideas might feel as if you're ignoring what your senior is experiencing, but you're not. You're trying to help her to shift her focus.
Use Hot and Cold Therapies
Hot and cold therapies can be very helpful with pain, especially if your senior uses them consistently. Hot treatments can be as simple as a heating pad or might involve a soak in a warm bath with Epsom salts or a warm shower. Using ice packs is helpful for swelling that causes pain. Keeping small, flexible ice packs in the freezer can make cold therapy super easy.
Massage
Pain in both muscles and joints can benefit form massage. Your elderly family member might even find that having regular professional massages can do quite a bit for her pain. Even so, a gentle massage at home can do a world of good.
Talk to your senior about what other options might be helpful in managing your senior's pain levels. Options like physical therapy could work well, for instance, depending on the causes of her pain.
If you or an aging loved-one is considering elder care in Concord, CA, please contact the caring staff at Provident Care Home Care today at (209) 578-1210.
Latest posts by providentcarehomecareca
(see all)