Tips to Help Family Caregivers Manage Differing Dietary Needs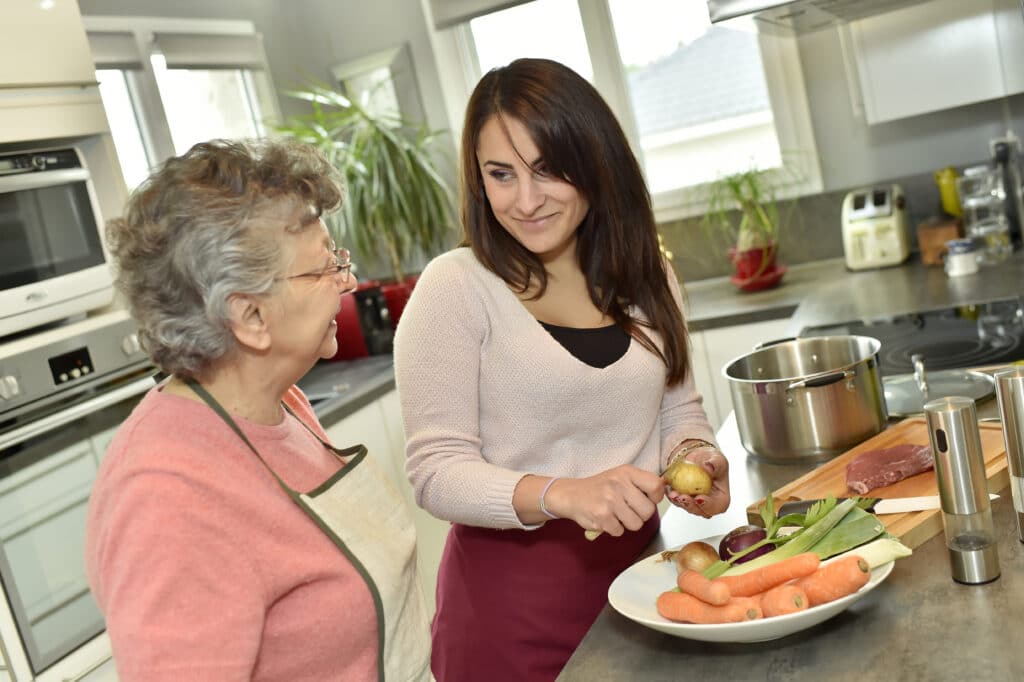 As your parents age, they need more help around the home. You used to just help with yard work, but situations change. Now, you're helping them manage their medications, cook their meals, and keep up with housework.
It's cooking meals that frustrates you the most. Your mom needs low-fat, low-sugar meals. Your dad can't have much sodium. They both need to increase their fiber intake. What are the best ways to prepare meals and snacks without cooking two different meals?
Figure Out What Your Mom and Dad Can Both Eat
Before you plan meals and snacks, sit down and figure out what your mom and dad enjoy that both can eat. When there are foods that both can eat, it makes meals and snacks preparations easier to manage. Come up with meal plans that match their dietary needs and preferences.
For things that are close but need adjustments, create another list. Your dad loves cream of tomato soup, but your mom needs low-fat. Consider a tomato soup that cuts the fat. You could use low-fat yogurt instead of cream or a dairy-free half and half that's lower in fat.
Foods that you cannot make work for both people need to go on a third list. Those are foods that you should avoid as much as possible. Don't buy them unless you want to take a day where you're cooking separate meals.
Keep Staples on Hand
When you know what both your mom and dad can eat, stock up on those items. Shrimp and salmon are things they'll both eat. Buy them when they're on sale and tuck them into the freezer. Do the same with low-fat meats like ground turkey, ground chicken, chicken breasts, and lean cuts of beef and pork.
Stock up on dried beans. They're high in fiber while also low in fat and sodium. It's also good to keep long-lasting vegetables like cabbage, spaghetti squash, and carrots on hand for vegetable requirements.
When stocking up on canned vegetables like beans and tomatoes, aim for low-sodium varieties. Even if your mom is not on a low-sodium diet, it won't hurt her to add her salt when she eats.
Cook some items in bulk to save time later. Your dad can have bread, but your mom isn't supposed to. Make the dough and shape it into single-serving rolls. Freeze the pre-shaped rolls on a tray and then move to freezer bags. When you're making turkey burgers, pull one roll out for your dad ahead of time.
He'll have a homemade roll for his burger. Everyone is happy, and you've avoided spending extra time preparing a suitable meal for both of them.
Cook in Bulk
You can also cook grains in bulk and freeze them into single portions. Some of the better options for low-fat, low-salt, low-carb diets include quinoa, farro, and barley. Reheat them in the microwave as needed.
Hire Elderly Care Aides to Help With Meals
Finally, hire elderly care aides to do the cooking. It gives you one less thing to focus on. You can plan meals and buy the ingredients and let the caregiver handle the rest.
If you or an aging loved-one is considering elderly care in Stockton, CA, please contact the caring staff at Provident Care Home Care today at (209) 578-1210.
Latest posts by providentcarehomecareca
(see all)