Talk About Safe Holiday Shopping on Computer Security Day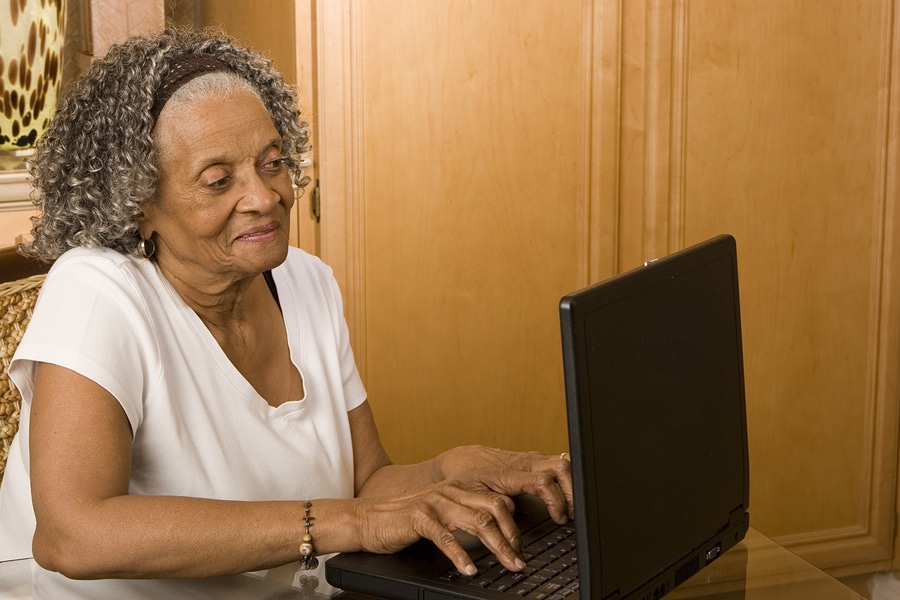 November 30th is Computer Security Day. It's the best time to sit down with your mom and dad and talk about internet safety. Why now? It's very likely that they're going to do some online shopping for the holidays. Protect them by addressing safe internet practices.
Computer Security Day started in 1988, just as the internet was really starting to become more than a vision with the first transatlantic computer connections shaped. The goal was to bring awareness to the importance of protecting computers, networks, and files.
Do your parents know the best practices for securing their computer and internet? Do they even know what computer security entails? Make sure they know these tips when they go online.
Update Security Software Regularly
Your parents need to use a security suite that protects against malware, viruses, spyware, and other threats. They need to update the definitions daily and run scans just as often. Ideally, they want software that scans their actions every time they go online.
Sites Need to Be Secure
Shopping on secure websites is essential. If the site doesn't start with HTTPS or have a padlock symbol, they shouldn't purchase from that retailer without further research.
Sometimes, the only place to buy custom items is from a new website. Instead of paying with their debit or credit card, they should ask their bank about virtual credit card numbers that are used once and deleted. A prepaid card that's not tied to any of their bank accounts is also a good idea.
Limit What Stores Know
Online retailers often ask for some information they don't need. If they ask for your mom or dad's date of birth, your parents should make up a date. The retailer shouldn't need their SSN, so they shouldn't share it.
Sometimes, stores offer to save payment methods. Your parents should also opt out of this. The final thing to watch are auto-renewals for subscription services like streaming channels and food boxes. If they do have to choose auto-renewals, they need to cancel before the next charge goes through.
Have Someone Help Your Parents With Holiday Shopping
Who helps your parents with computer security? Do they know enough to update virus definitions regularly and carefully choose online retailers? Home care aides are available to spend time with your parents. They can help your parents shop for gifts at local retailers and avoid online shopping altogether.
Home care services help with transportation, housekeeping, laundry, and so much more. Caregivers offer companionship and can help your parents use their computers safely. Call a representative to learn more.
If you or an aging loved one is considering home care in Walnut Creek, CA, please contact the caring staff at Provident Care Home Care today at (209) 578-1210.
Latest posts by providentcarehomecareca
(see all)