How to Help Seniors Who Feel Unsafe at Home Alone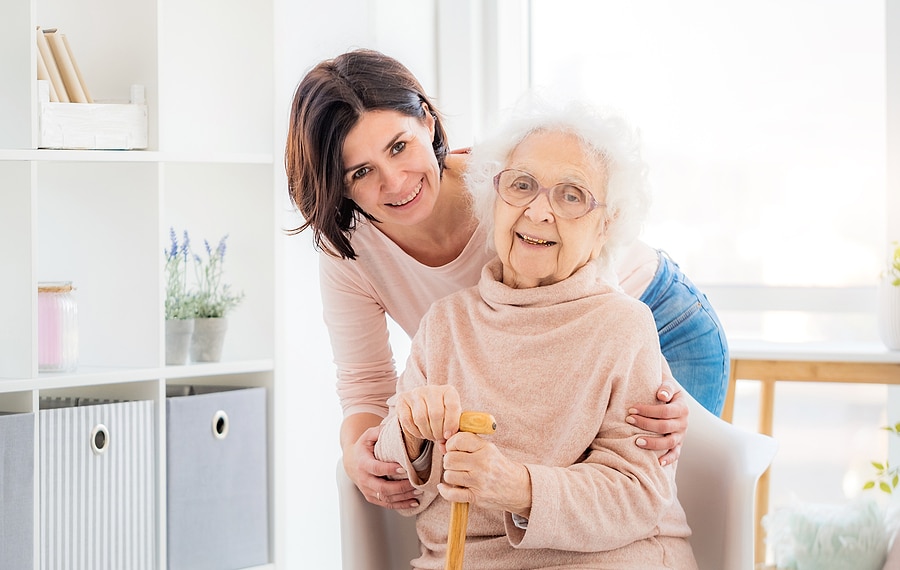 When seniors feel lonely and no longer feel safe in their homes alone, they may be scared and unsure of how to handle their situation. You may feel helpless, but there are many things you can do to help your elderly loved one feel safe and secure at home.
What Is Social Isolation?
Social isolation is a common cause of anxiety for older adults. Social isolation occurs when an individual does not feel like they have anyone to talk to. It can happen to people of all ages, but it is more common for seniors who live alone, or have been recently widowed.
Social isolation is not the same thing as social withdrawal. This is where a senior chooses to limit their social interactions rather than feeling like they don't have anyone to talk to.
How to Help Your Elderly Loved One Reclaim Their Home
Make Sure They Have Peace of Mind
Seniors, especially those who are living alone, can feel isolated. Make sure that they have a support network. Invite them to social gatherings, so they have a sense of community. Encourage them to stay in contact with friends and family.
If you are concerned that a senior in your life is feeling unsafe, talk to them about it. If they are unable to make the necessary changes on their own, you may have to help them.
Home Care Assistance
It is important that the elderly person has someone to talk to, and help them with their home repairs and other chores.
You can help your loved one by making a list of things they can do to help them feel happier and more secure. Home care assistance can help them to clean the house, do laundry, and cook healthy meals.
Make Sure the Home is Safe
One of the best ways to make your senior feel secure at home is to keep their home clean. Make sure that your senior's home is neat and organized. This will help your senior feel more comfortable and secure in their home.
Elderly people can sometimes get confused, making them prone to accidents. Make sure that the home is safe to prevent injury. Make sure that the home is clear of hazards and that there are no stairs. Install railings where necessary.
Consider Adding Security
Many older people are alone, and they may become nervous when they are alone. Try to eradicate their fears. Install a video intercom, so they can see who is at the door. Add motion-sensing lights, so they will see who is approaching their home.
Conclusion
Social isolation is a very real problem for older people. While some older adults are able to continue living independently, many others are not. The solution is to help these seniors by providing them with the services they need to stay in their homes or communities.
Sources
https://www.verywellmind.com/what-is-the-fear-of-being-alone-2671883
https://www.cdc.gov/aging/publications/features/lonely-older-adults.html#:~:text=Older%20adults%20are%20at%20increased,the%20amount%20of%20social%20contact.
If you or an aging loved one is considering home care assistance in Lodi, CA, please contact the caring staff at Provident Care Home Care today at (209) 578-1210.
Latest posts by providentcarehomecareca
(see all)