Four Tips for Assisting Your Senior with Depression
The last thing you and your senior want to do if he's feeling depressed is to ignore the situation. But if you don't know what to do to help, you may feel as if your hands are tied. The first step is always to work with his doctor, but these ideas can help, too.
Double Check What and When He's Eating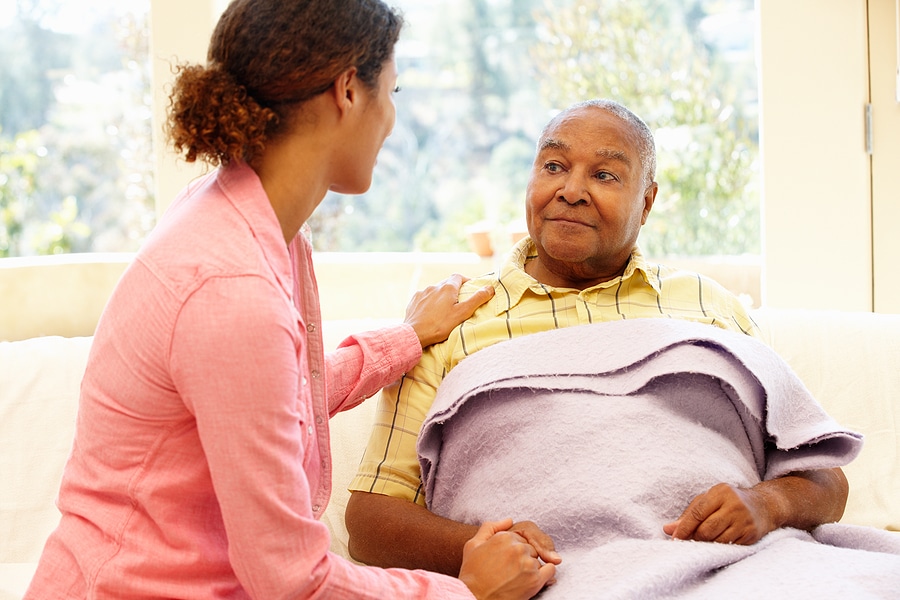 If your elderly family member isn't getting the best nutrition right now, that makes it tougher for his to battle depression. Try to gently find out if he's eating and what it is that he is eating. If he's relying a lot on foods that aren't the best choices from a health standpoint, try to sneak in one healthy meal a day. That can start to help a little bit.
Mental Engagement in Something Else Helps
Keeping his brain occupied with something else might also be an option. Using a hobby or something fun as a distraction can help to get your senior's brain moving in a different direction. New hobbies can also work, because there's a learning curve. Talk to your senior about what he might be willing to try. It's possible that breaking out of his routine a little bit is what he needs to jumpstart his recovery.
Being Around People He Loves Can Help
If it's possible to help your senior to be around people he cares about, that might be a good idea right now. Even video calls can help. Being around other people on a regular basis is a really important part of good mental health and if your elderly family member has been isolating, he might need more interaction than he's got.
Look for Other Possible Solutions, Too
There could be other solutions, too. If your senior's depression is seasonal, look into lighting therapies that might help. Or if he's dealing with depression as a result of another illness, talk to his doctor about the possibilities of treating both issues. Talking to a therapist might help, too. It all depends on what your senior is willing to do and what he feels might help.
Depression can take a lot of energy to manage. While your senior is figuring all of that out, it might be good for his to have some extra help from a caregiver. They can handle the routine tasks and let his do what he needs to do in order to heal.
If you or an aging loved-one is considering senior care in Modesto, CA, please contact the caring staff at Provident Care Home Care today at (209) 578-1210.
Latest posts by providentcarehomecareca
(see all)