Four Preventative Measures Your Senior Can Take Against Glaucoma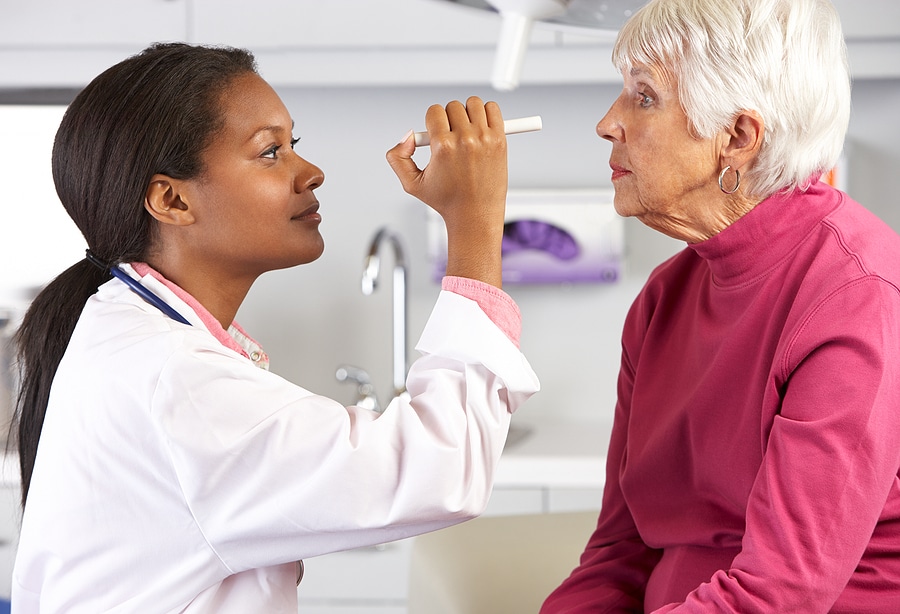 National Glaucoma Awareness Month is a great time to talk to your senior about glaucoma and about what she might be able to do in order to avoid dealing with glaucoma. These changes might not completely protect your senior from developing glaucoma, but they may be able to slow it down and help her to manage symptoms if she does develop eye issues.
Get an Idea of Your Senior's Family History with Glaucoma
If you're not already aware of your senior's family history with glaucoma, now is the best time to learn as much as you can. Talk to your senior's doctor and to other family members, if possible. There is a significant genetic component to many health problems, including glaucoma. Your elderly family member's eye doctor might want her to have more frequent eye exams if she has a family history of glaucoma.
Make Sure She Makes and Keeps Eye Appointments
Eye exams are how most people discover that they have glaucoma. Very few people experience symptoms of glaucoma until the condition advances. Glaucoma involves pressure building up in one or both of your senior's eyes, and this can cause damage to her optic nerves. Regular eye exams involve testing pressure within each eyeball as well as other aspects of your elderly family member's vision, like peripheral vision loss.
Diet and Exercise Make a Difference
Just as with other health issues, your senior's diet and exercise habits influence her ability to stay healthy. Nutritious foods that are rich in vitamins, minerals, and antioxidants help your senior's body to keep every part of her in good condition. Regular exercise helps with all sorts of health issues like blood pressure and blood sugar levels, and it can also help to reduce pressure in your senior's eyes.
Wear Eye Protection When Necessary
Eye injuries and irritation can contribute to developing other issues, like glaucoma. And if your elderly family member already has glaucoma, injuries and further irritation just make everything worse. Wearing protective eye gear, like goggles and sunglasses, gives your senior's eyes that added layer of assistance in avoiding irritants that can cause big problems.
If your elderly family member's vision is significantly impaired because of glaucoma or other eye issues, it may help her to have a caregiver with her on a regular basis. That can help her to feel more secure and also ensures that she has help when she needs it.
If you or an aging loved-one is considering caregivers in Brentwood, CA, please contact the caring staff at Provident Care Home Care today at (209) 578-1210.
Latest posts by providentcarehomecareca
(see all)