3 DIY Home Hacks to Help Seniors With Low Vision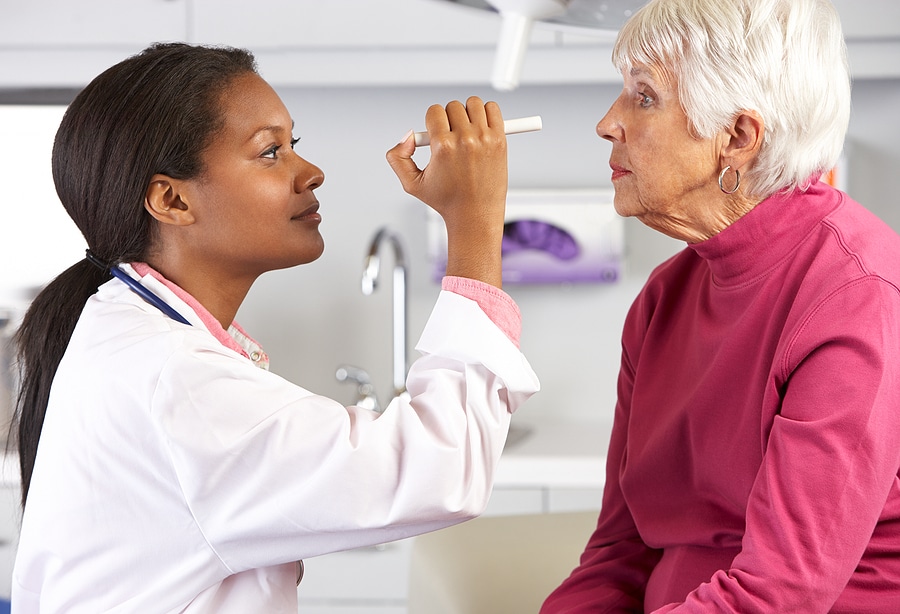 Losing some sight is a natural part of aging, but millions of seniors experience a dramatic reduction in sight due to additional medical conditions. If a senior is aging in place it's important that their home be outfitted to maximize light and make it as easy as possible for them to see so that they can navigate the home safely. Some upgrades to accomplish this are expensive and require the help of a professional like installing recessed lighting under cabinets in the kitchen. But others you can do yourself or with the help of a senior home care provider like:
Use Paint To Provide Contrast
One of the easiest and most effective ways to make a senior's home easier for them to get around if they have low vision is to use contrasting paint to delineate areas of the home. Contrasting paint doesn't mean that you have to paint everything in bright primary colors, but it does mean that you should use a mix of light and dark paints to help your senior loved one tell where things are.
If the walls, ceiling and door of a room are all the same color a senior with low vision won't be able to tell where the door is in relation to the wall. They may fall or bump into walls injuring themselves because they can't tell where the door or the walls are. Paint the door one color, the walls a different color, and the ceiling another color to help your senior loved one with low vision get a sense of the space. You can also use paint and peel and stick wallpaper. Anything that will create visual contrast that your senior parent will be able to see is going to help them avoid falling and stay oriented in that space.
Create Lanes Using Furniture
You can also help your senior loved one move around the home by using furniture to create lanes and guides. Just make sure that the furniture doesn't block the path or it could be a fall risk. Get a senior home care provider to help you arrange the furniture so that it directs your senior loved one through hallways and rooms to other spaces safely.
Add Motion Sensor Lights In Stairways
If your senior parent's home isn't already wired for additional lights you may need to call in an electrician to make this one happen but it will be worth the investment. Installing motion sensor lights in all stairways and dark corners will make it easier for your senior loved one to safely go up or down the stairs without having to worry about turning the light switch on. Just make sure that the lights are set to stay on for an extended time so that they don't turn off when your senior parent is only half way down the stairs. If you install smart motion sensor lights you or your loved one will also be able to turn on the lights with a voice command so that no motion is needed to trigger them.
Source:
https://www.afb.org/research-and-initiatives/statistics/archived-statistics/statistics-seniors-vision-loss
If you or an aging loved one is considering senior care in Walnut Creek, CA, please contact the caring staff at Provident Care Home Care today at (209) 578-1210.
Latest posts by providentcarehomecareca
(see all)